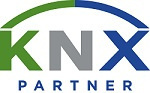 We provide a complete range of Solutions to Get your Dream Smart Home / Building. Our team has many years of industry experience, we will always provide you with the options you need along with the amazing workmanship you deserve. If you are looking for Innovation, Prestigious and cost effective Modern Building, trust us to get your project done right.
We are the best choice in the immediate and surrounding areas! No matter what stage of the construction process you are in, be it during the rough draft or after all of the material has been purchased, we have the team to assist you on time and within budget. Don't hesitate to contact us for a quote on your project, we are always happy to answer your questions and we promise that you will not be disappointed.
KNX Is An Open Standard For Commercial And Domestic Building Automation. KNX Devices Can Manage Lighting, Blinds And Shutters, HVAC, Security Systems, Energy Management, Audio Video, White Goods, Displays, Remote Control.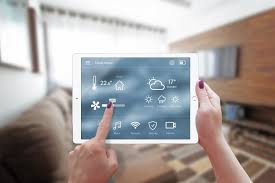 We Provide a Complete Package of Design , Supply , Installation and Project Management to Deliver a Complete Reliable Solution to Control Residential and Commercial Building,
Upgrade your Home from the Conventional Switch Bottoms to Stylish & Elegant Multi Function Push Bottoms and Touch Panels . Be Able To Control Your Lights as Per your Convenient , Condition , or Occasion Using a Preset Scenarios . Easily Operate Your Blinds and Curtains or Make it Automatically Operation as be the Weather Condition . Save Energy and Increase the Age of Your HVAC System with Simple Auto Control . Keep Safe and Secure with Fire Detection , Intrusion System , Access Control and CCTV Supervision . Get the Maximum Entertainment with With Power full Audio / Video systems and Spoil Your Self with your Own Home Cinema.
All Of these Function You Can Do Smoothly with Your Smartphone or Tablet , While You Are Relaxing on Your Home or Any Where Outside.
COMPLETE BUILDING AUTOMATION SOLUTIONS
Switching , Dimming , Light Scenes , Timed Control , Automatic Occupancy Detection , Constant Light Control , Preset Scenarios

Heating, Ventilation & Air conditioning (HVAC)

Central & Automatic Control , Timed Operation Modes , Automatic Occupancy Detection , Weather Dependent Control , Individual Room Control / Zone Control , CO2 / Humidity Measuring , Natural Ventilation , Floor Heating Control

Blind , Curtains and Shutter Control:

Individual Control , Group & Central Control , Preset Positioning , Automatic Programs , Wind and Rain Protection , Sun Tracing (interaction with HVAC / lighting)

Smoke/Fire Detection , Faults (e.g. Leak Detection, Window Contacts) , Intrusion Detection / Alarm Systems , Emergency Lighting , Supervision (e.g. Cameras) , Access Control , Interaction with HVAC/Lighting

Operation and Visualisation
Switches / Push Buttons ,Tablets and smart phones PC Visualisation , Web Servers , Touch Panels & Display Panels
Energy Management/Smart Metering

Metering , Data Logging , Visualisation , Current Detection , Fuel or Water tank level control , Water Flow and Usage , Use of Renewable Energies , Battery Storage


Audio / Visual (A/V) and Home Cinemas

Whole House Sound System, Theater Rooms , Projectors Screens and Flat Screens , Media Servers , IPTV's
Smart Irrigation Systems , Automatic Doors Systems